We are a group of social researchers, documentary makers and storytellers committed to recognizing migrant chilldren and youth as fundamental actors of contemporary migration. We are convinced of the urgency of creating new critical narratives that recognize their valueable knowledge and experiences, as well as their daily struggles. We stand by their right to migrate and their pursuit of a better future.
Cinthya Santos Briones
Cinthya is a Mexican photographer, anthropologist, ethnohistorian and community organizer based in New York. Her multimedia work uses a collaborative approach to tell stories about homeland, immigration, memory, (indigenous) identity, and self-representation through an interdisciplinary process that uses photography, ethnography, (archives) history, drawings, audiovisuals and written narratives. 
Cinthya is co-author of the book "The Indigenous Worldview and its Representations in Textiles of the Nahua community of Santa Ana Tzacuala, Hidalgo"; and the documentary,The Huichapan Codex. Cinthya has worked in pro-immigrant organizations in New York as a community organizer and is currently Adjunct Faculty at the Craig Newmark Graduate School of Journalism at CUNY.
Soledad Álvarez Velasco
I am a university professor and researcher who focuses on human mobility. I have a doctorate in Human Geography from King's College, London. My research has focused on the connection among the circulation of unauthorized migration, violence, and neoliberalism. Geographically my analyses focus on the migratory corridor extending from The Andes Region to Central America to Mexico to the United States. Through my doctoral research I have analyzed how Ecuador is produced as a space of global transit that is used by deported Ecuadorians as well as unauthorized migrants from Africa, the Middle East, and the Caribbean who move to the United States. My research is based in critical geographical perspectives, critical migration and border studies, and feminist political geography. I combine a historical analysis with three types of ethnography: multi-sited ethnography, ethnography of migrant movement and trajectories, and an ethnography of digital spaces constructed by migrants.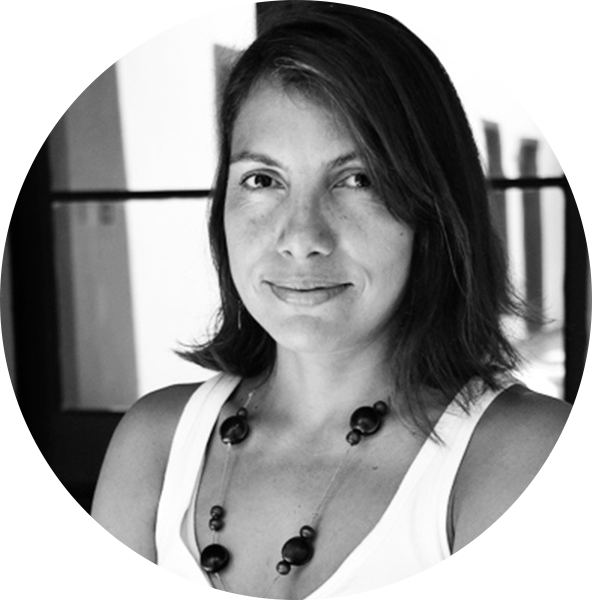 Nohora Constanza Niño Vega
As a psychologist and scholar in Social Science research, I focus on young children and adolescents as social agents. In my work as a psychologist I accompanied communities affected by the armed conflict in Columbia, and focused on victims of forced displacement who needed international protection or refuge.  Academically I am interested in studying the relationship between armed violence and the construction of subjectivities. Currently, as a border crosser and migrant myself, I am interested in the Venezuelan migration from children's and adolescents' perspectives in the border town of Cúcuta, where I am originally from.
Sarah Gallo
Sarah Gallo is an anthropologist of education whose research and teaching focus on bilingual and immigrant education in the United States and Mexico. She is currently an Associate Professor of Language and Urban Education at Rutgers University and her research has been supported by Fulbright, the National Academy of Education, and the Spencer Foundations.
Valentina Glockner Fagetti
Valentina Glockner Fagetti is a Mexican anthropologist who specializes in migration and childhoods. Her work with children and adolescents covers topics such as indigenous migration, day laborer migration, forced displacement, children's work, Central American migration and the internal and international mobility of Mexican families. She has worked in the indigenous region of 'La Montaña' in the southern Mexican state of Guerrero, day laborer fields in central Mexico, and at the Sonora/Arizona border, as well as in the United States, India, and Bolivia.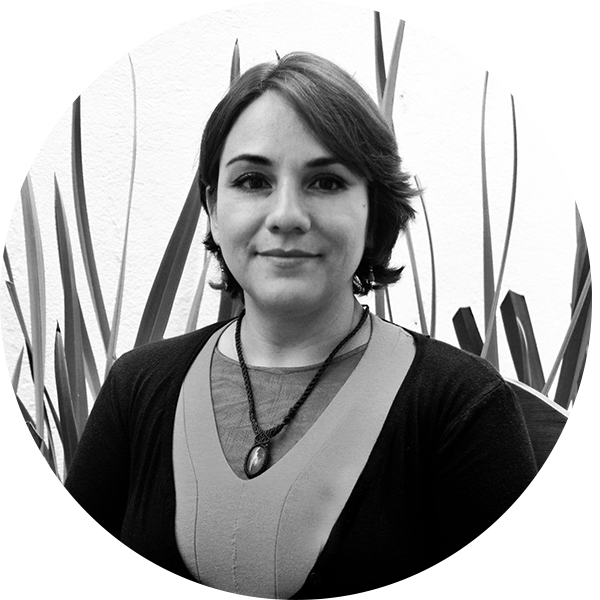 Ana Luz Minerva Castillo
Ana Luz Minerva Castilla is a licensed teacher in Art and Cultural Heritage and a social anthropologist who holds her degree from the Universidad Nacional Autónoma de México (UNAM). Her lines of investigation revolve around cultural heritage, indigenous towns, and the migration and human rights of children and adolescents. In Mexico she has collaborated on a wide range of research projects for the National Institute of Anthropology and History, the Center of Investigation and Advanced Studies in Social Anthropology, the National Fund for the Promotion of Tourism, and the Secretary of Culture in Mexico City. She has coordinated zones of intangible cultural heritage in public, local, and state institutions. She has also taught classes in Anthropology at the Autonomous University in Tlaxcala, the Distinguished Autonomous University in Puebla, and UNAM in Mexico City. She has authored a wide range of articles and chapters, and co-authored the book "Migrants from the South" with father Alejandro Solalinde. She also works as a volunteer at the "Hermanos en el Camino" shelter in Metepec, and is as a member of Colectiva Infancias, a group of anthropologists who study childhood migration across the Americas.
Gabrielle Oliveira
Gabrielle Oliveira is an assistant professor of education at Boston College, Massachusetts, in the United States. Originally from Brazil, Gabrielle is an anthropologist who focuses on studies about immigrant children's migration across the Americas. Gabrielle is affiliated with the National Academy of Education and Spencer Foundation as a postdoctoral fellow.
Elisa Sardão Colares
Dr. Elisa Sardão Colares is a faculty member in the Department of Latin American Studies (ELA) in the University of Brasília (UnB). As Political Science Analyst she has worked on policies of access and justice and on guarantees for human rights. She is currently an investigator for the National Council of Justice in Brazil.